LEE'S PREMIUM GREENS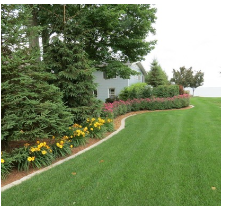 Available Services
Seasonal Weed-N-Feed
Weed Control for driveways and parking areas
Crabgrass Control
Ant Control
Snow Mold Control
Lawn Disease Control
Slow Release Fertilizer
Winter Fertilization
Deer Repellent for trees and shrubs
Deep Root Feeding
Our team of professionals can keep your lawn looking great! Lee's Premium Greens offers complete weed control and lawn fertilization services as well as a full program of treatments. Give your lawn the attention it deserves to enhance your property. Work with our team of licensed and certified professionals that can notice potential weed and insect problems early and find options to address them.
Don't Try to do it yourself!
Call Lee's Premium Greens licensed and certified professionals to identify your lawn care needs and treat them safely and efficiently.
44 S. Bay Port Road
Bay Port, MI 48720